The Best Football Man's Player 2018-19
The Best Football Man's Player 2018-19 award was solely decided by a panel of 53 leading sports journalists. UEFA added 80 coaches, European Sports Media association journalists (55) and UEFA's member associations. Cristiano Ronaldo has also selected continuously two times in 2016(34.54%) and 2017(43.16%). Messi was the number 2 position after Ronaldo with 26.42% and 19.25% in 2016 and 2017. In 2018, Cristiano Ronaldo is No 1 position of FIFA Best Football Man's Player list. Kevin De Bruyne in No 2 position but Messi down the No 7 position.
Ronaldo is one the best footballer in European clubs and all over the world.Last 2 year he has continuously nominated best football player in the world and this is 3rd time continuously. Ronaldo is the first player to win the award twice and thrice in football histroy.
THE BEST FIFA MEN'S PLAYER
Cristiano Ronaldo
Juventus | Portugal
Won the 2017/18 UEFA Champions League with Real Madrid
Finished 2017/18 as the Champion League's top scorer (15)
Won FIFA Club World Cup UAE 2017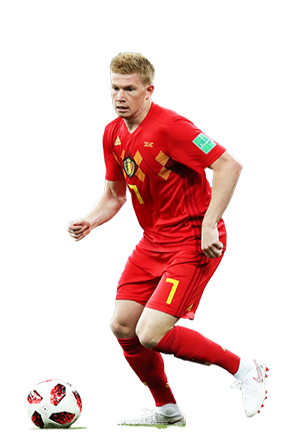 Kevin De Bruyne
Manchester City | Belgium
Helped Belgium to bronze at Russia 2018
The key part of Manchester City side which had most wins and points in an English Premier League season
Most assists during 2017/18 Premier League campaign (18)
Antoine Griezmann
Atletico Madrid | France
Won FIFA World Cup with France scored in the Final
Awarded Adidas Silver Boot and Adidas Bronze Ball
Lifted the UEFA Europa League trophy with Atletico Madrid