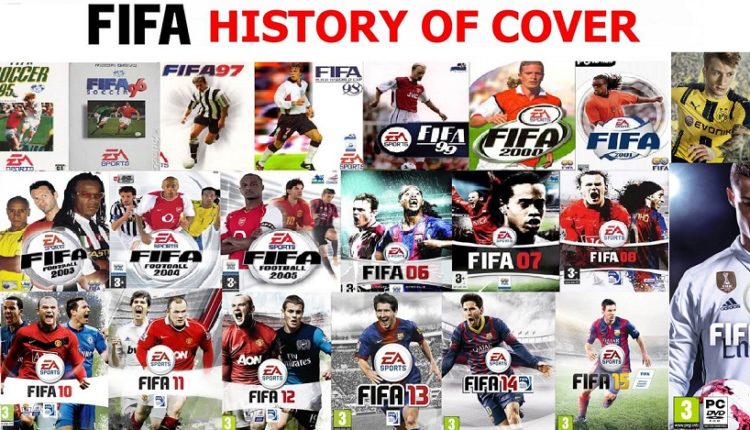 FIFA Video Game Series: List of FIFA games History
FIFA or FIFA Football is one of the most favorite sports in the world. EA Sports is developing and publishes the FIFA video game series. It is a most selling sports game series and top player of the teams and club is the part of this.
FIFA game localized into 18 languages and available in 51 countries. It is a best-selling sports video game all over the world.
FIFA Video Game Series: List of FIFA games History
The series contains almost every exclusively licensed related to club matches and national teams all over the around. German Bundesliga and English Premier League and Football League. Italian Serie A and Serie B, Spanish La Liga and Segunda Division. Portuguese Primeira Liga, French Ligue 1 and Ligue 2, almost all tournament contains the installment.
EA Sports FIFA Video game series FIFA World Cup, UEFA European Football Championship and UEFA Champions League, Bundesliga, English Premier League and La Liga is most playing tournament. 
FIFA 18 is the game series and comes with 4 edition- Legacy, Standard, Ronaldo(Deluxe) and Icon Edition. Ronaldo(Real Madrid) is the cover face of the FIFA video game series. Messi has been straight covers from FIFA 13 to FIFA 16.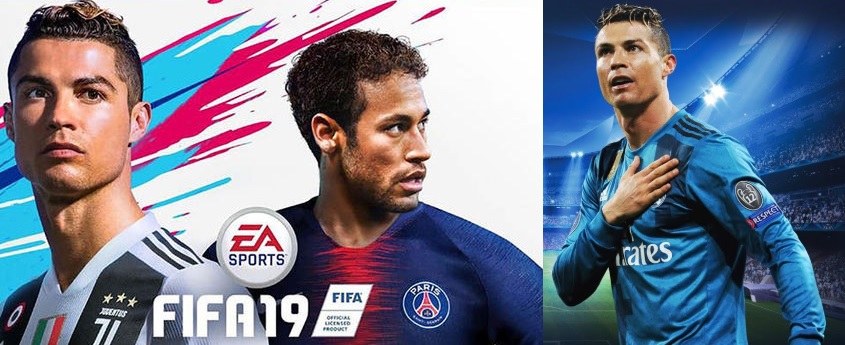 The latest version of EA Sports FIFA video game is FIFA 19 version. It introduces the UEFA Champions League, Europa League, and UEFA Super Cup competitions to the game. Juventus star Cristiano Ronaldo (World), Cristiano Ronaldo and PSG star Neymar (Champions edition) is cover athlete. of the game
The mode comes almost Platforms include the including the PlayStation 4, Xbox One, Nintendo Switch, and PC. The first game release was December 15, 1993, and also known as  FIFA '94.  The game publisher is EA Sports and Developers is EA Vancouver. At now, FIFA 20 is upcoming video game series version.
List of FIFA Video games History Series
| Year | Name | Cover athlete | Release date |
| --- | --- | --- | --- |
| | | | |
| --- | --- | --- | --- |
|  1990s | FIFA '94 | David Platt and Piotr Świerczewski | December 15, 1993 |
| 1994 | FIFA 95 |  Erik Thorstvedt | November 10, 1994 |
|  1994 | FIFA 96 | Frank de Boer and Jason McAteer | September 30, 1995 |
|  1995 | FIFA 97 | David Ginola | November 30, 1996 |
|  1998 | FIFA: Road to World Cup 98 | Roy Lassiter (USA); David Beckham (UK) | November 8, 1997 |
| 1999 | FIFA 99 | Dennis Bergkamp (World) | November 30, 1998 |
|  2000s | FIFA 2000 | Sol Campbell (UK), Eddie Pope (US) | October 26, 1999 |
|  2001 | FIFA 2001 | Paul Scholes (UK), Ben Olsen (US) | November 8, 2000 |
| 2002 | FIFA Football 2002 | Thierry Henry (France, UK) | November 1, 2001 |
|  2003 | FIFA Football 2003 | Roberto Carlos, Ryan Giggs, Edgar Davids | November 5, 2002 |
|  2004 |  FIFA Football 2004 | Thierry Henry, Alessandro Del Piero, and Ronaldinho | October 18, 2003 |
|  2005 |  FIFA Football 2005 | Patrick Vieira, Fernando Morientes and Andriy Shevchenko | October 11, 2004 |
|  2006 |  FIFA 06 | Wayne Rooney and Ronaldinho | October 4, 2005 |
|  2007 |  FIFA 07 | Wayne Rooney and Ronaldinho | September 27, 2006 |
|  2008 |  FIFA 08 | Wayne Rooney and Ronaldinho | September 20, 2007 |
|  2009 |  FIFA 09 | Wayne Rooney and Ronaldinho (worldwide) | October 3, 2008 |
|  2010 | FIFA 10 | Theo Walcott, Frank Lampard, and Wayne Rooney | October 2, 2009 (Europe), October 20, 2009 (USA) |
|  2011 | FIFA 11 |  Kaká (World), Wayne Rooney(UK) | September 28, 2010 (USA), October 1, 2010 (Europe) |
|  2012 | FIFA 12 |  Wayne Rooney and Jack Wilshere(UK) | September 27, 2011 (USA), September 30, 2011 (Europe) |
|  2013 |  FIFA 13 | Lionel Messi | September 25, 2012 (USA), September 27, 2012 (Australia), September 28, 2012 (Europe) |
|  2014 | FIFA 14 | Lionel Messi | September 24, 2013 (USA), September 26, 2013 (Europe) |
|  2015 | FIFA 15 | Lionel Messi (World) | September 23, 2014 (USA), September 25, 2014 (Europe), September 26, 2014 (UK) |
|  2016 | FIFA 16 | Lionel Messi (World) | September 22, 2015 (North America), September 24, 2015 (Europe), October 1, 2015 (Brazil), October 8, 2015 (Japan) |
|  2016 | FIFA 17 | Marco Reus | September 27, 2016 (North America), September 29, 2016 (worldwide) |
|  2016 | FIFA Mobile | Marco Reus |  October 11, 2016 |
|  2017 | FIFA 18 | Cristiano Ronaldo (World) & Ronaldo (Icon edition) | September 29, 2017 |
|  2018 | FIFA 19 | Cristiano Ronaldo (World), Cristiano Ronaldo and Neymar (Champions edition) | September 29, 2018 |
|  2019 | FIFA 20 | Not declared Yet | September 27, 2019 |