The biggest women's sporting event in the world will co-occur with the FIFA Women's World Cup in 2023. On several levels, the FIFA Women's World Cup Australia–New Zealand 2023TM will be a momentous occasion. It is the first edition to be held in the Southern Hemisphere, the first in which the AFC and OFC will share hosting duties, and the first to include 32 teams.
In order to commemorate the women's game in 2023, Australia-New Zealand vows to unleash the untapped football potential of the Asia-Pacific region, draw record-breaking audiences, and sustain long-term growth in participation.
New Zealand 2023 FIFA Women's World Cup Squad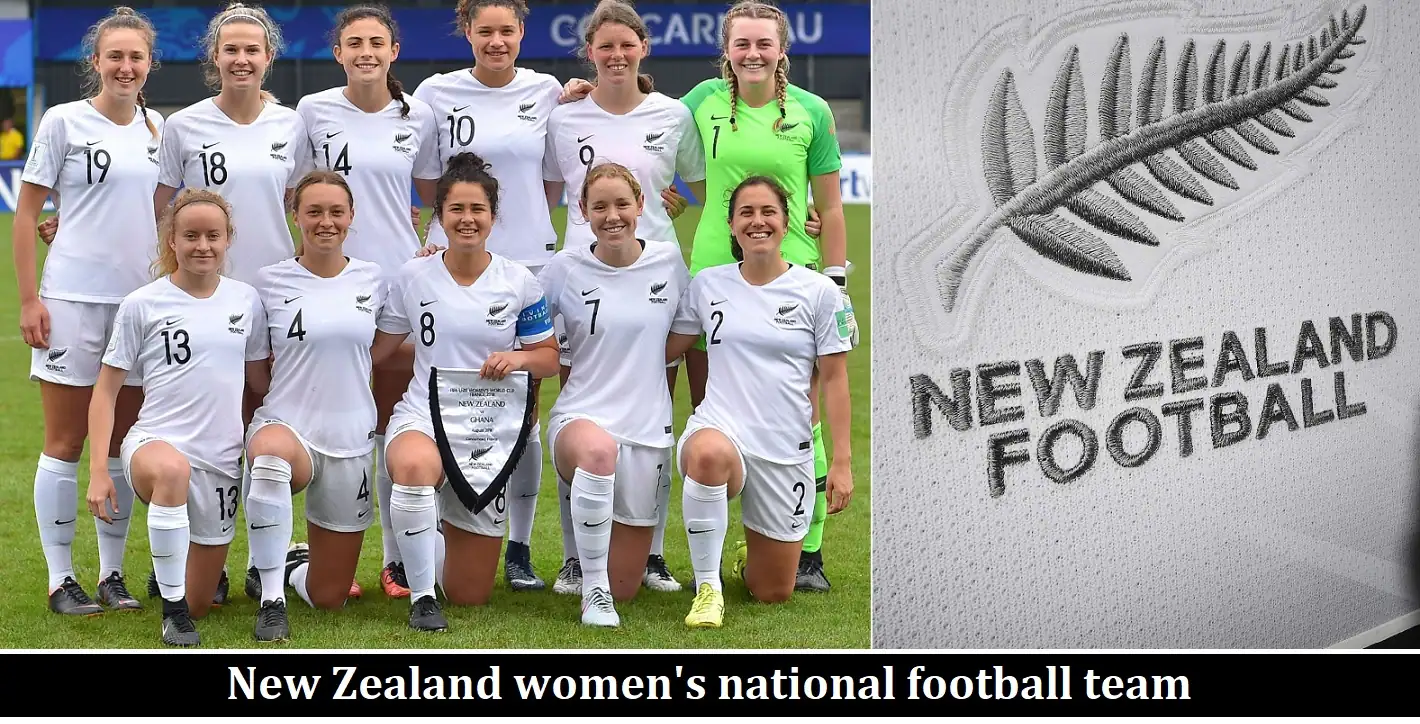 There are the following 19 players, who are selected for the 2023 FIFA Women's World Cup. These squads will have little chance for the final matches.
FIFA ranking: 24
Head coach : Jitka Klimková
Captain: Ali Riley
World Cup Appearances: 6 (first in 1991)
Best Performance: Group stage (1991, 2007, 2011, 2015, 2019)
New Zealand 2023 FIFA Women's World Cup Squad
| Role | Players |
| --- | --- |
| Goalkeeper | Erin Nayler, Victoria Esson, Anna Leat. |
| Defenders | Claudia Bunge, Meikayla Moore, Katie Bowen, Mackenzie Barry, Elizabeth Anton, Ashleigh Ward, Ally Green, Anna Green, Kate Taylor. |
| Midfielders | Betsy Hassett, Daisy Cleverley, Emma Rolston, Malia Steinmetz, Grace Jale, Ava Collins. |
| Forwards | Gabi Rennie, Olivia Chance, Paige Satchell, Indiah-Paige Riley. |
| Coach | Jitka Klimková |
| Captain | Ali Riley |
New Zealand 2023 FIFA Women's World Cup Squad for Match
| | | | | |
| --- | --- | --- | --- | --- |
| S.R | Team | Score | Team | Date |
| 1. | New Zealand | 0-0 | Norway | 20 July 2023 |
| 2, | New Zealand | 0-0 | Philippines | 25 July 2023 |
| 3. | Switzerland | 0-0 | New Zealand | 30 July 2023 |
New Zealand Squad: 2019 FIFA Women's World Cup
2019 FIFA Women's World Cup Squad
| Role | Players |
| --- | --- |
| Goalkeeper | Erin Nayler, Victoria Esson, Nadia Olla. |
| Defenders | Anna Green, C. J. Bott, Nicole Stratford, Rebekah Stott, Ali Riley, Abby Erceg, Sarah Morton, Stephanie Skilton, |
| Midfielders | Ria Percival, Annalie Longo, Betsy Hassett, Rosie White, Katie Bowen, Katie Duncan, Daisy Cleverley, Olivia Chance. |
| Forwards | Emma Kete, Sarah Gregorius, Hannah Wilkinson, Paige Satchell, |
| Coach | Tom Sermanni |
| Captain | Ali Riley |