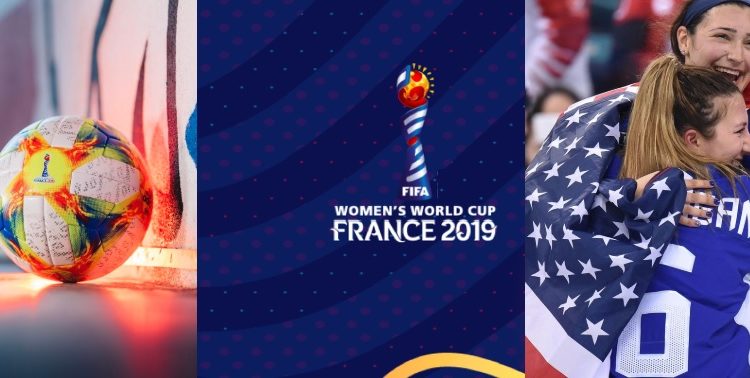 2019 FIFA Women's World Cup Groups
The World Cup kicks off on Fri, 7 June when hosts France take on South Korea. The final takes place in Parc des Princes, Paris. 2019 Wome's FIFA World cup is a tournament and will be playing in France with 23 teams include host nation. World's top Football teams participate in this war. Here all about information team in 2019 FIFA Women's World Cup Groups and Team.
The 2019 FIFA Women's World Cup will be the eighth edition of the FIFA Women's World Cup will begin with hosts France vs South Korea. The tournament divided into F groups between the 24 teams and total 52 matches will be played to determine the Winner of the tournament.
2019 FIFA World Cup: 2019 FIFA Women's World Cup Groups

2019 FIFA World cup will be the 8th FIFA there are 24 teams divided into A to f group. France was chosen to host the 2019 World Cup, and all qualified teams were allocated to four pots based on Football rankings.
2019 Women's FIFA world Cup Divided in 6 Groups where all A to F Group teams will take place from 7 June to 20 July 2019.
Hosting nation France automatically placed in POT 1 with FIFA Women's World Cup Champion team United States, Germany, England, Canada & Australia, it's all top FIFA rank teams. Before the qualifier round, all team divided into 4 POT based on draw except POT 1.
All 52 matches will be playing in 9 venues located in 9 different cities stadiums. Parc Olympique Lyonnais,  Lyon, and Parc des Princes, Paris stadiums is one of the best stadiums of 2019 World cup. The Parc Olympique Lyonnais, Lyon stadiums has selected for Semi-final and Final match of the tournament.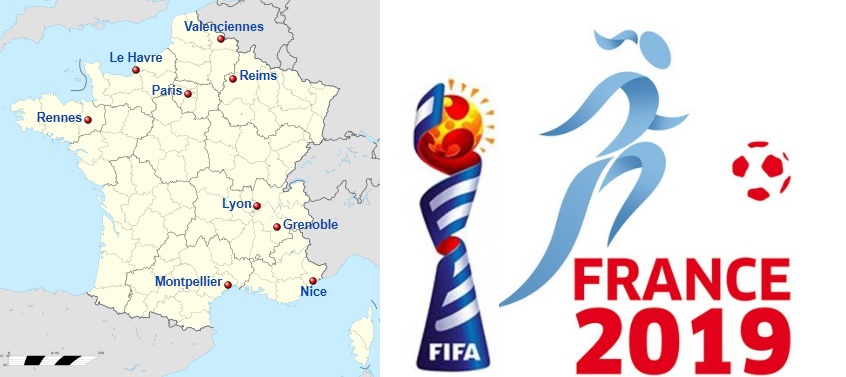 Group A: South Korea, France (H), France (H), Nigeria
Group B: Germany, China PR, Spain, Iran
Group C: Australia, Italy, Brazil, Jamaica
Group D: England, Scotland, Argentina, Japan
Group E: Canada, Cameroon, New Zealand, Netherlands
Group F: United States, Thailand, Chile, Sweden
Group A
Team
Rank
Qualified to
France (H)
3
UEFA
South Korea
14
AFC
Norway
13
UEFA
Nigeria
39
CAF
Group B
Team
Rank
Qualified to
Germany
2
UEFA
China PR
15
AFC
Spain
12
UEFA
South Africa
48
CAF
Group C
Team
Rank
Qualified to
Australia
3
AFC
Italy
16
UEFA
Brazil
10
CONMEBOL
Jamaica
53
CONCACAF
Group D
Team
Rank
Qualified to
England
4
UEFA
Scotland
20
UEFA
Argentina
36
CONMEBOL
Japan
8
AFC
Group E
Team
Rank
Qualified to
Canada
5
CONCACAF
Cameroon
46
CAF
New Zealand
19
OFC
Netherlands
7
UEFA
Group F
Team
Rank
Qualified to
United States
1
CONCACAF
Thailand
29
AFC
Chile
38
CONMEBOL
Sweden
9
UEFA