Serie A fixtures 2018/19 teams, date, time and Players
one of the best football leagues in the world will be playing in this season matches. One of the most powerful, world's second-strongest national league games related to Italian clubs. In the 2018-19 will start on 19 August and total 20 teams playing the Serie A tournament. The Serie A 2018/19 fixtures time and Players list in this article.
Serie A Italian clubs the highest number of European Cup finalists they win record 12 times series with 27 occasions in the final round. In 2018-19 season world best football player Cristiano Ronaldo may get his first taste of Serie A. Cristiano Ronaldo's sensational transfer from Real Madrid to Juventus with a record club deals in $100 Price.
Serie A fixtures 2018/19 and Teams
The 2018-2019 Serie A schedule was released on and list of the all 20 teams part of the tournament. Sampdoria forward Fabio Quagliarella is top goal scorer with 21 goals in the Serie A  and Juventus star Cristiano Ronaldo is next goal scorer in the Serie A with 18 goals state.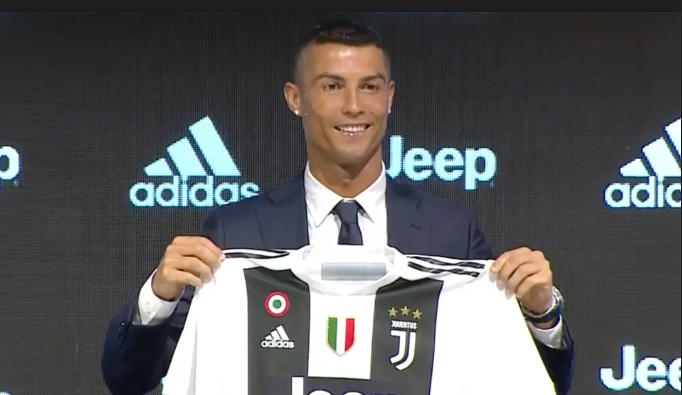 Serie A club Juventus star power of Cristiano Ronaldo
| P | Team | MP | W | D | L | GF | GA | GD | Pts |
| --- | --- | --- | --- | --- | --- | --- | --- | --- | --- |
| 1 | Juventus | 28 | 24 | 3 | 1 | 59 | 19 | 40 | 75 |
| 2 | Napoli | 28 | 18 | 6 | 4 | 52 | 23 | 29 | 60 |
| 3 | Inter Milan | 28 | 16 | 5 | 7 | 43 | 24 | 19 | 53 |
| 4 | Milan | 28 | 14 | 9 | 5 | 43 | 26 | 17 | 51 |
| 5 | Roma | 28 | 13 | 8 | 7 | 52 | 39 | 13 | 47 |
| 6 | Lazio | 27 | 13 | 6 | 8 | 41 | 29 | 12 | 45 |
| 7 | Torino | 28 | 11 | 6 | 9 | 57 | 39 | 12 | 45 |
| 8 | Atalanta | 28 | 11 | 11 | 6 | 37 | 26 | 18 | 44 |
| 9 | Sampdoria | 28 | 12 | 6 | 10 | 49 | 38 | 11 | 42 |
| 10 | Fiorentina | 28 | 8 | 13 | 7 | 43 | 35 | 8 | 37 |
| 11 | Parma | 28 | 9 | 6 | 13 | 30 | 44 | -14 | 33 |
| 12 | Genoa | 28 | 8 | 9 | 11 | 34 | 42 | -8 | 33 |
| 13 | Sassuolo | 28 | 7 | 11 | 10 | 39 | 47 | -8 | 32 |
| 14 | Cagliari | 28 | 7 | 9 | 12 | 25 | 40 | -15 | 30 |
| 15 | SPAL | 28 | 6 | 8 | 14 | 25 | 42 | -17 | 26 |
| 16 | Udinese | 27 | 6 | 7 | 14 | 24 | 40 | -16 | 25 |
| 17 | Empoli | 28 | 6 | 7 | 15 | 36 | 54 | -18 | 25 |
| 18 | Bologna | 28 | 5 | 9 | 14 | 25 | 42 | -17 | 24 |
| 19 | Frosinone | 28 | 3 | 8 | 17 | 21 | 53 | -32 | 17 |
| 20 | Chievo | 28 | 1 | 11 | 16 | 21 | 54 | -33 | 11 |
Top 10 players with most appearances All time
Top Players in Serie A tournament
Player
Period
Clubs
games
Paolo Maldini
1985–2009
Milan
647
Gianluigi Buffon
1995–2018
Parma, Juventus
640
Francesco Totti
1992–2017
Roma
619
Javier Zanetti
1995–2014
Internazionale
615
Gianluca Pagliuca
1987–2007
Sampdoria, Internazionale, Bologna, Ascoli
592
Dino Zoff
1961–1983
Udinese, Mantova, Napoli, Juventus
570
Pietro Vierchowod
1980–2000
Como, Fiorentina, Roma, Sampdoria,

Juventus, Milan, Piacenza

562
Pietro Vierchowod
1981–2001
Bologna, Sampdoria, Lazio
541
Silvio Piola
1929–1954
Pro Vercelli, Lazio, Juventus, Novara
537
Enrico Albertosi
1958–1980
Fiorentina, Cagliari, Milan
532
Top 10 Performar Clubs of the Serie A
Juventus FC
Inter Milan
SSC Napoli
AC Milan
AS Roma
SS Lazio
ACF Fiorentina
Torino FC
Atalanta BC
UC Sampdoria
Top 5 Goal Scorer Players in Serie A
Fabio Quagliarella- 21
Cristiano Ronaldo- 19
Krzysztof Piątek- 17
Duván Zapata- 16
Arkadiusz Milik- 12
Top 5 Assists Players in Serie A
Dries Mertens- 9
Cristiano Ronaldo- 8
Suso- 8
Alejandro Darío Gómez- 7
Fabio Quagliarella- 7