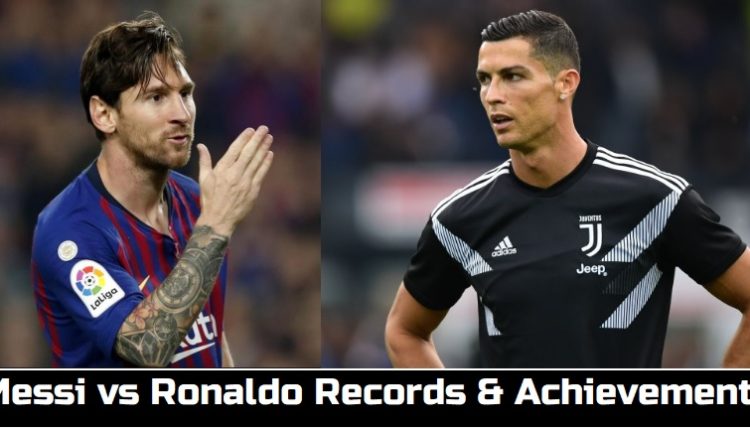 Ronaldo vs Messi Records & Achievements
The greatest players of the current football generation and, possibly, the greatest Scorrer of all time, since the duo took to the football pitch, Cristiano Ronaldo and Lionel Messi have been mesmerizing people with their enigmatic displays for over a decade.
The five-time Ballon d'Or winner adapting Star Messi and Ronaldo the most skilled, famous, loved accomplished goalscorers of all time. Throughout their careers, Juventus star and Barcelona heartbeat have broken a large number of records & Achievements.
We are sharing Messi vs Ronaldo 2018-19 Performance and Power. Lionel Messi and Cristiano Ronaldo are two of the greatest footballers of all time. Here you can find all score about the Ronaldo vs Messi.
Ronaldo vs Messi Records & Achievements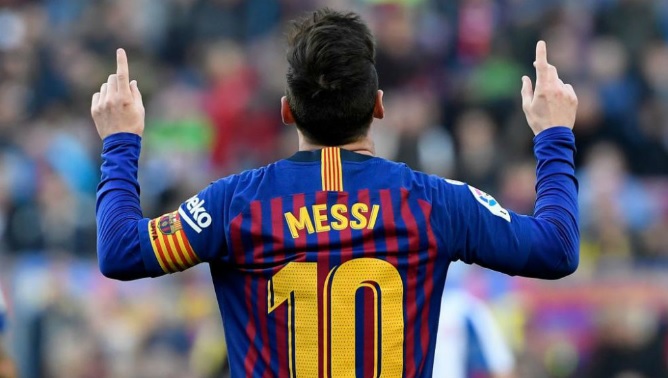 One of the 2 best star players of the current generation have won most time Ballons d'Or and much more record fall before them. Lionel Messi wins the 5th golden Shoe award as Europe's leading goalscorer last season but Ronaldo has only 4 golden Shoe awards.
Messi has exceeded 50 goals in Nine of the last nine years, and only fell below 50 goals in 2013, when he scored 45 in 47 games. Cristiano had always scored more than 50 since 2011, reaching 69 in 2013.
It is hard to quantify just how far apart Juventus No.7 and Barcelona's No. 10 were on the day. This is shown Messi's performance as a perfect 10.0 not only dress in the real world.
Messi and Ronaldo are the two most paid soccer players in combined income from salary, Bonus and off-field earnings, which are among the highest paying sports stars in the world.
Ronaldo signed for the Italian side on a four-year deal for a transfer fee of 112 million euros. As of 2019, Lionel Messi's net worth is $400-$450 million, making him one of the richest soccer players in the world and Cristiano Ronaldo's net worth is estimated at $400-$430 million.

Ronaldo vs Messi 2019 Performance
Ronaldo :
All- 37 Apps, 10 Assist, 25 Goals
Serie A- 26 Apps, 8 Assist, 19 Goals
UEFA- 8  Apps, 2 Assist, 5 Goals
Other- 3 Apps, 0 Assists, 1 Goal
Messi :
All- 41 Apps, 18 Assists, 43 Goals
La Liga- 29 Apps, 12 Assists, 33 Goals
UEFA- 7 Apps, 3 Assist, 8 Goals
Other- 5 Apps, 3 Assist, 2 Goals
Records & Achievements
Ronaldo
Messi
Goals Per Season
40+ ( 9 consecutive seasons)
40+ (10 consecutive seasons)
Ballon d'Or awards
 5 Time
5 Time (2009, 2010, 2011, 2012, 2015)
Scored at three Club World Cups
2008, 2016, 2017
2009, 2011, 2015
Most appearances in the FIFPro World XI
11 times
11 times
Club World Cup Golden Boots
2
1
The biggest winning margin in Ballon d'Or voting 429 points (2016)
Most appearances for Ballon d'Or in Top 3 (11 times)
The Best FIFA Men's Player
2016, 2017
2009
European Golden Shoe
2007–08, 2010–11, 2013–14, 2014–15
2010, 2012, 2013, 2017, 2018
FIFA World Player of the Year
2008
2009
La Liga Best Player
2013–14
2008–09, 2009–10, 2010–11, 2011–12, 2012–13, 2014–15, 2017–18
UEFA Best Player in Europe Award
2008, 2014, 2016 and 2017
2011
Most goals scored
 158 goals (all UEFA competitions)

124 goals (UEFA club competitions)

79 goals (all club competitions in 2012)

73 goals in 2011–12 ( club season)