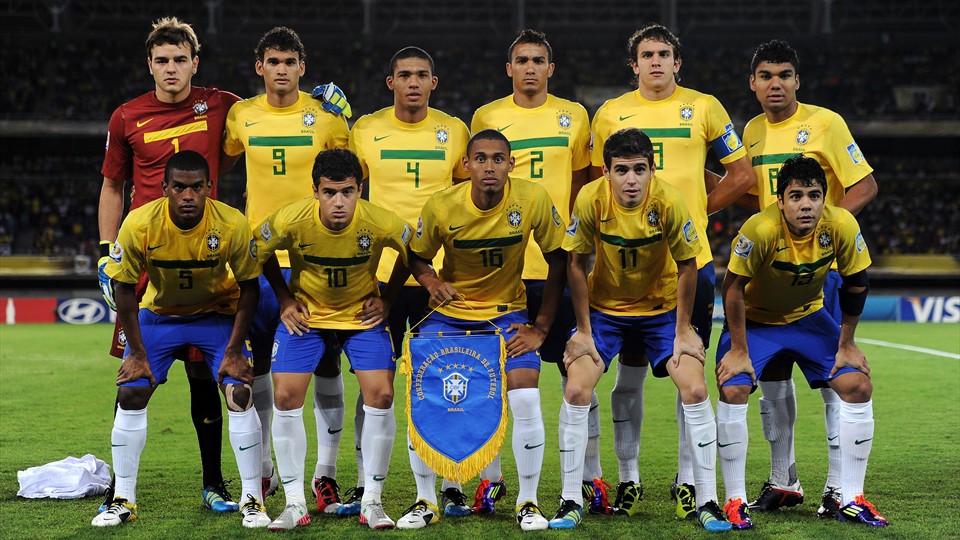 Brazil National Football Team
Brazil national football team is the men's football team for Brazil National that has won the FIFA World Cup 5 times and FIFA Confederations Cup 4 times which is the highest times ever won by any country. The team is governed by the Brazilian Football Confederation. Brazil has the best overall performance in World Cup history with 70 victories and only 17 losses in 104 matches played.
Brazil is the only national team to have played in all World Cup editions. It comes under CONMEBOL Confederation of South America continent. There is no official home ground like other national but teams play qualifying matches in various venues. Brazil's training camp is the Granja Comar since 1987 that has been renovation 2 times.
Tite is the current coach and Neymar appointed a permanent captain of Brazilian football team. Pele was the most caps player for the national team with 92 caps and 77 goals, Ronaldo(98 caps with 62 goals) and Neymar (96 caps with 60 goals) in the second and third position in the sequence.
Brazil National Football Team Roster
Pele, Ronaldo, Ronaldinho, Kaka, and Neymar some of the famous soccer players from Brazil. Goalkeeping coach Claudio Taffarel, who played three World Cups for Brazil was the first choice goalkeeper for the National team. He won the trophy in 1994. The team's first international match in 1914 and Brazil win last world cup title in 2002.
Brazil National Football Team Squad Players
Here is the Brazil National team final squad which was selected for FIFA World Cup 2018. Player details provided on all current squad and their position.
S.No
Name
Position
1
Alisson
GK
2
Thiago Silva
DF
3
Miranda
DF
4
Pedro Geromel
DF
5
Casemiro
MF
6
Filipe Luís
DF
7
Douglas Costa
FW
8
Renato Augusto
MF
9
Gabriel Jesus
FW
10
Neymar
FW
11
Philippe Coutinho
MF
12
Marcelo (C)
DF
S. No.
Name
Position
13
Marquinhos
DF
14
Danilo
DF
15
Paulinho
MF
16
Cássio
GK
17
Fernandinho
MF
18
Fred
MF
19
Willian
MF
20
Roberto Firmino
FW
21
Taison
FW
22
Fagner
DF
23
Ederson
GK
Brazil Football Team Information
Captain
Selected on Rotation Policy
FIFA code
BRA
FIFA Current Ranking
2
Top Score
Pele(77)
Appearance
World Cup 21

Best Results- Won(1958,1962,1970,1994, and 2002)
European Championship- 35
Best Results- Won(1919,1922,1949,1989,1997,1999,2004, and 2007)
Confederations Cup- 7
Best Results-Won(1997,2005,2009, and 2013)
Brazil Football Team Logo