FIFA World Cup 2022: Full Schedule IST, fixture and timings
We are sharing Schedule, fixture about most prestigious tournament in the world.
The 2022 FIFA WORLD CUP is scheduled to be the 22nd edition of the FIFA World cup, the quadrennial international men's football championship contested by the national teams of the member associations of FIFA. It is scheduled to take place in Qatar from 21 November to 18 December 2022. We are sharing the full schedule IST, fixture, and India timings.
In Addition. the tournament will be the last to involve 32 teams, with an increase to 48 teams scheduled for the 2026 tournament in the United States, Mexico, and Canada.
Due to Qatar's intense summer heat, this World Cup will be held from late November to mid-December, making it the first tournament not to be held in May, June, or July.
FIFA World Cup 2022: Full IST Schedule, Fixture, and Timings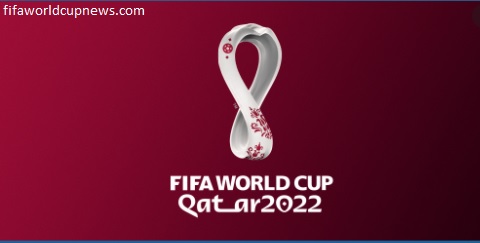 | Match | Date | Fixture | Time | Venue |
| --- | --- | --- | --- | --- |
| 1 | November 21 | A1 vs A2 | 3:30 pm | Al Bayat Stadium |
| 2 | November 21 | A3 vs A4 | 6:30 pm | Al Thumama Stadium |
| 3 | November 21 | B1 vs B2 | 9:30 Pm | Khalifa International Stadium |
| 4 | November 22 | B3 vs B4 | 00:30 am | Al Rayyan Stadium |
| 5 | November 22 | C1 vs C2 | 3:30 pm | Al Janoub Stadium |
| 6 | November 22 | C3 vs C4 | 6:30 pm | Education City Stadium |
| Match | Date | Fixture | Time | Venue |
| --- | --- | --- | --- | --- |
| 7 | November 22 | D1 vs D2 | 9:30 pm | Ras Abu Aboud Stadium |
| 8 | November 23 | D3 vs D4 | 00:30 am | Lusail Stadium |
| 9 | November 23 | E1 vs E2 | 3:30 pm | Al Bayat Stadium |
| 10 | November 23 | E3 vs E4 | 6:30 pm | Al Thumama Stadium |
| 11 | November 23 | F1 vs F2 | 9:30 pm | Khalifa International Stadium |
| 12 | November 24 | F3 vs F4 | 00:30 | Al Rayyan Stadium |
| Match | Date | Fixture | Time | Venue |
| --- | --- | --- | --- | --- |
| 13 | November 24 | G1 vs G2 | 3:30 pm | Al Janoub Stadium |
| 14 | November 24 | G3 vs G4 | 6:30 pm | Education City Stadium |
| 15 | November 24 | H1 vs H2 | 9:30 pm | Ras Abu Aboud Stadium |
| 16 | November 25 | H3 vs H4 | 0:30 am | Lusail Stadium |
| 17 | November 25 | A1 vs A2 | 3:30 pm | Al Bayat Stadium |
| 18 | November 25 | A3 vs A4 | 6:30 pm | Al Thumama Stadium |
| Match | Date | Fixture | Time | Venue |
| --- | --- | --- | --- | --- |
| 19 | November 25 | B1 vs B2 | 9:30 pm | Khalifa International Stadium |
| 20 | November 26 | B3 vs B4 | 0:30 am | Al Rayyan Stadium |
| 21 | November 26 | C1 vs C2 | 3:30 pm | Al Janoub Stadium |
| 22 | November 26 | C3 vs C4 | 6:30 pm | Education City Stadium |
| 23 | November 26 | D1 vs D2 | 9:30 pm | Ras Abu Aboud Stadium |
| 24 | November 27 | D3 vs D4 | 0:30 am | Lusail Stadium |
| Match | Date | Fixture | Time | Venue |
| --- | --- | --- | --- | --- |
| 25 | November 27 | E1 vs E2 | 3:30 pm | AI Bayat Stadium |
| 26 | November 27 | E3 vs E4 | 6:30 pm | AI Thumama Stadium |
| 27 | November 27 | F1 vs F2 | 9:30 pm | Khalifa International Stadium |
| 28 | November 28 | F3 vs F4 | 00:30 am | AI Rayyan Stadium |
| 29 | November 28 | G1 vs G2 | 3:30 pm | AI Janoub Stadium |
| 30 | November 28 | G3 vs G3 | 6:30 pm | Education City Stadium |
| Match | Date | Fixture | Time | Venue |
| --- | --- | --- | --- | --- |
| 31 | November 28 | H1 vs H2 | 9:30 pm | Ras Abu Aboud Stadium |
| 32 | November 29 | H3 vs H4 | 00:30 am | Lusail Stadium |
| 33 | November 29 | A1 vs A2 | 3:30 pm | AI Bayat Stadium |
| 34 | November 29 | A3 vs A4 | 6:30 pm | AI Thumama Stadium |
| 35 | November 29 | B1 vs B2 | 9:30 pm | Khalifa International Stadium |
| 36 | November 30 | B3 vs B4 | 00:30 am | AI Rayaan Stadium |
| Match | Date | Fixture | Time | Venue |
| --- | --- | --- | --- | --- |
| 37 | November 30 | C1 vs C2 | 3:30 pm | AI Janoub Stadium |
| 38 | November 30 | C3 vs C4 | 6:30 pm | Education City Stadium |
| 39 | November 30 | D1 vs D2 | 9:30 pm | Ras Abu Aboud Stadium |
| 40 | December 1 | D3 vs D4 | 00:30 am | Musial Stadium |
| 41 | December 1 | E1 vs E2 | 3:30 pm | AI Bayat Stadium |
| 42 | December 1 | E3 vs E4 | 6:30 pm | AI Thumama Stadium |
| Match | Date | Fixture | Time | Venue |
| --- | --- | --- | --- | --- |
| 43 | December 1 | F1 vs F2 | 9:30 pm | Khalifa International Stadium |
| 44 | December 2 | F3 vs F4 | 00:30 am | AI Rayyan Stadium |
| 45 | December 2 | G1 vs G2 | 3:30 pm | AI Janoub Stadium |
| 46 | December 2 | G3 vs G4 | 6:30 pm | Education City Stadium |
| 47 | December 2 | H1 vs H2 | 9:30 pm | Ras Abu Aboud Stadium |
| 48 | December 3 | H3 vs H4 | 00:30 am | Lusail Stadium |
ROUND-OF-16
| Match | Date | Fixture | Time | Venue |
| --- | --- | --- | --- | --- |
| 49 | December 3 | A1 vs A2 | 8:30 pm | Khalifa International Stadium |
| 50 | December 4 | A3 vs A4 | 00:30 am | AI Rayyan Stadium |
| 51 | December 4 | B1 vs B2 | 8:30 pm | AI Thumama Stadium |
| 52 | December 5 | B3 vs B4 | 00:30 am | AI Bayat Stadium |
| 53 | December 5 | C1 vs C2 | 8:30 pm | Al Janoub Stadium |
| 54 | December 6 | C3 vs C4 | 00:30 am | Ras Abu Aboud Stadium |
| 55 | December 6 | D1 vs D2 | 8:30 pm | Education City Stadium |
| 56 | December 7 | D3 vs D4 | 00:30 am | Lusail Stadium |
QUARTERFINALS
| Match | Date | Fixture | Time | Venue |
| --- | --- | --- | --- | --- |
| 57 | December 9 | A1 vs A2 | 8:30 pm | Education City Stadium |
| 58 | December 10 | A3 vs A4 | 00:30 am | Lusail Stadium |
| 59 | December 10 | B1 vs B2 | 8:30 pm | AI Thumama Stadium |
| 60 | December 11 | B3 vs B4 | 00:30 am | AI Bayat Stadium |
SEMIFINALS
| Match | Date | Fixture | Time | Venue |
| --- | --- | --- | --- | --- |
| 61 | December 14 | A1 vs A2 | 00:30 am | Lusail Stadium |
| 62 | December 15 | A3 vs A4 | 00:30 am | AI Bayat Stadium |
THIRD-PLACE
| Match | Date | Fixture | Time | Venue |
| --- | --- | --- | --- | --- |
| 63 | December 17 | A1 vs A2 | 8:30 pm | Khalifa International Stadium |
FINAL
| Match | Date | Fixture | Time | Venue |
| --- | --- | --- | --- | --- |
| 64 | December 18 | A1 vs A2 | 8:30 pm | Lusail Stadium |